The Nintendo Switch has an incredible list of great games. You can search online and find several good lists with game recommendations, however—many of the games I love on the console are often missing.
So here is my list of great games for your Nintendo Switch. The list has two sections; first are games suitable to play alone, and further down you'll find the list of multiplayer games to play together either in the sofa or online.
Clicking any of the eShop icons

takes you to the Nintendo eShop, allowing you to easily buy the game. If you buy it digitally, it can be downloaded to your Switch automatically.
Firewatch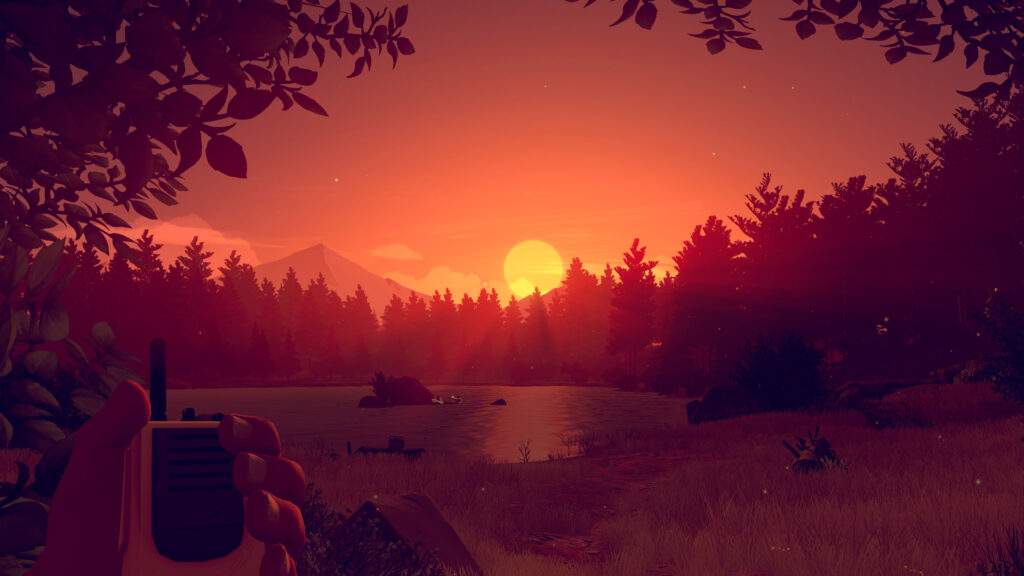 This game is a "single-player first-person mystery set in the Wyoming wilderness". It features wonderful voice acting, a great story, beautiful visuals and good sound.
I think this game has the same entertaining qualities as a good movie or a captivating book. I played it once, and will most likely play it again some time in the future.

Gris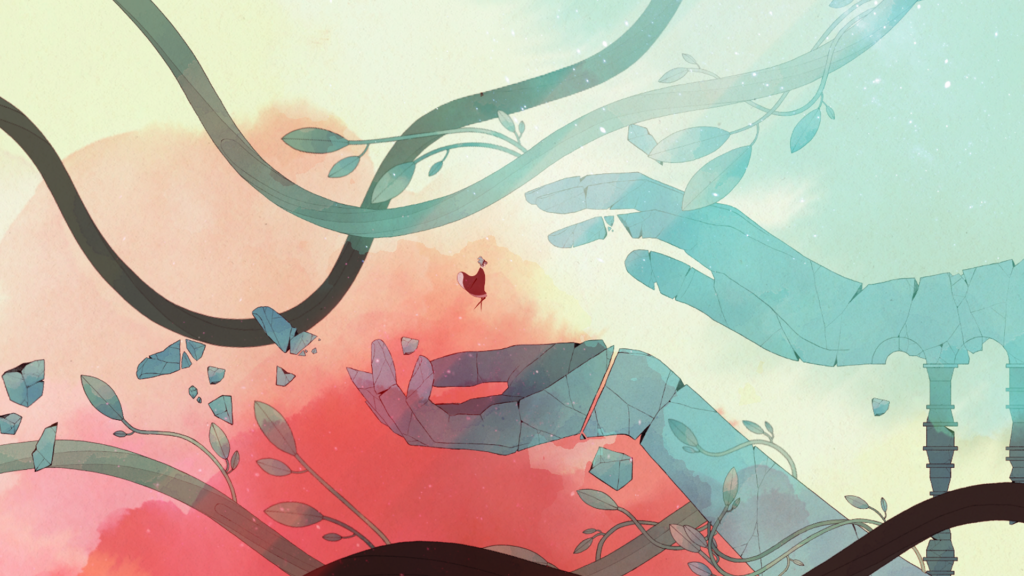 The level design is lovely, and together the levels present you with an interesting emotional journey. Great design, lovely visuals. It may start off a bit slow, but give it time. This is one of the few games where I found myself clapping for the brilliant design.
Could be described as a bit similar to Inside – except here the journey is introspective.

Inside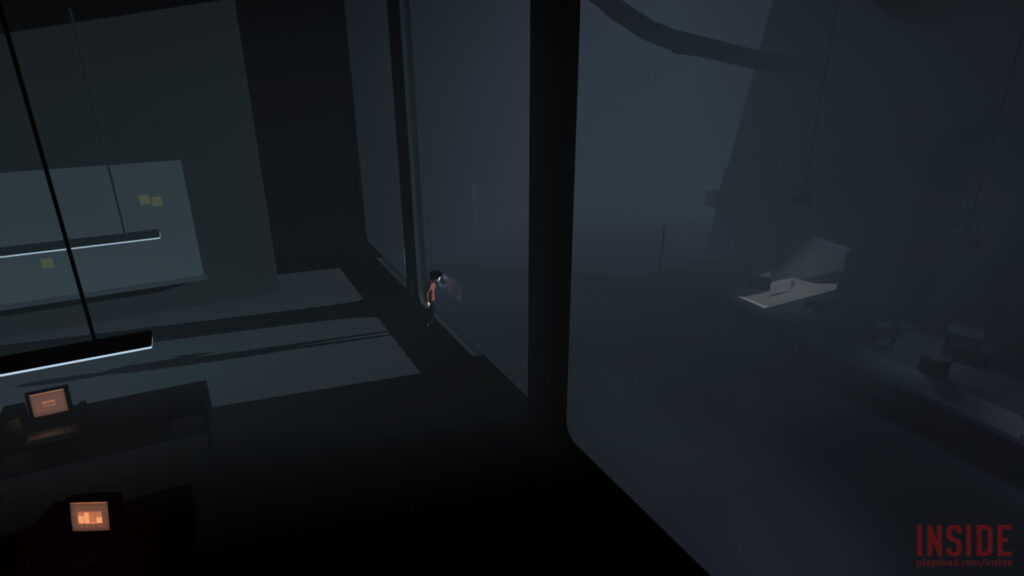 A must-have dystopian puzzle-solving journey is absolutely fantastic. No text, no narration—it is up to you to work out the backstory. The game is short, but you may want to play it at least twice to see the alternative ending.
Could be considered similar to Gris, as this is also linear, but the visuals and puzzles have nothing in common.

Portal 1 & 2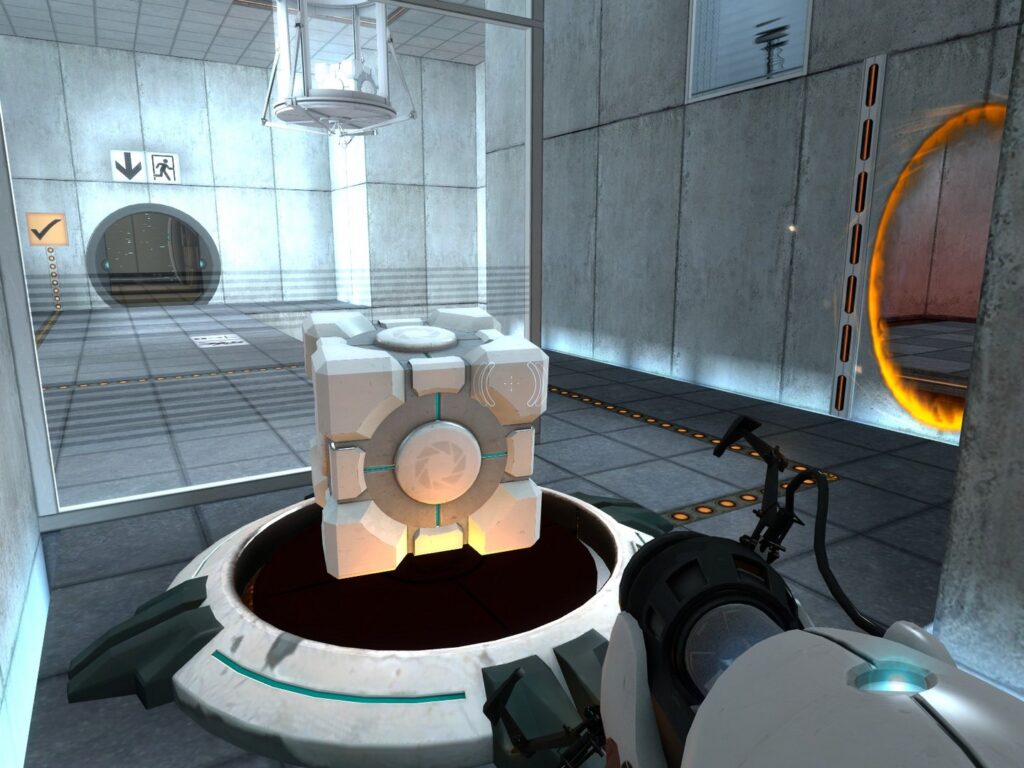 Two very entertaining sci-fi experiences. I don't feel it matters which order you play them in—part of the surprise is ruined either way.
The games takes the player on a mind-boggling, funny and captivating puzzle-solving journey through a highly immersive environment―forcing you to think out-of-the-box.

Luigi's Mansion 3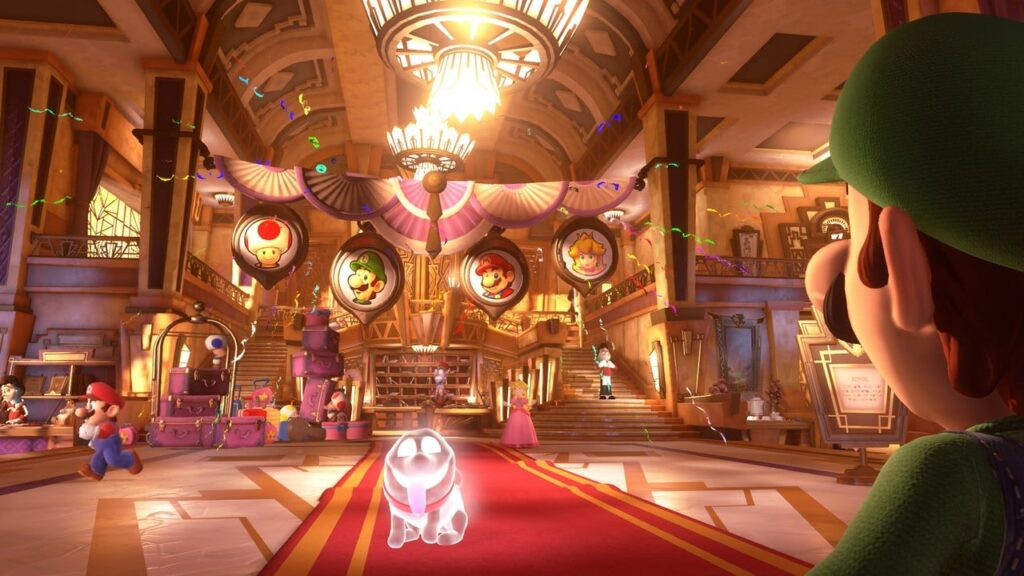 First of all, this game looks stunning. You will be moving around in a hotel, where each floor has a unique design.
This is a lite-hearted explorative adventure with beautiful environments and extremely satisfying game mechanics: catching ghost and finding treasure has never been this fun.

The Legend of Zelda: Breath of the Wild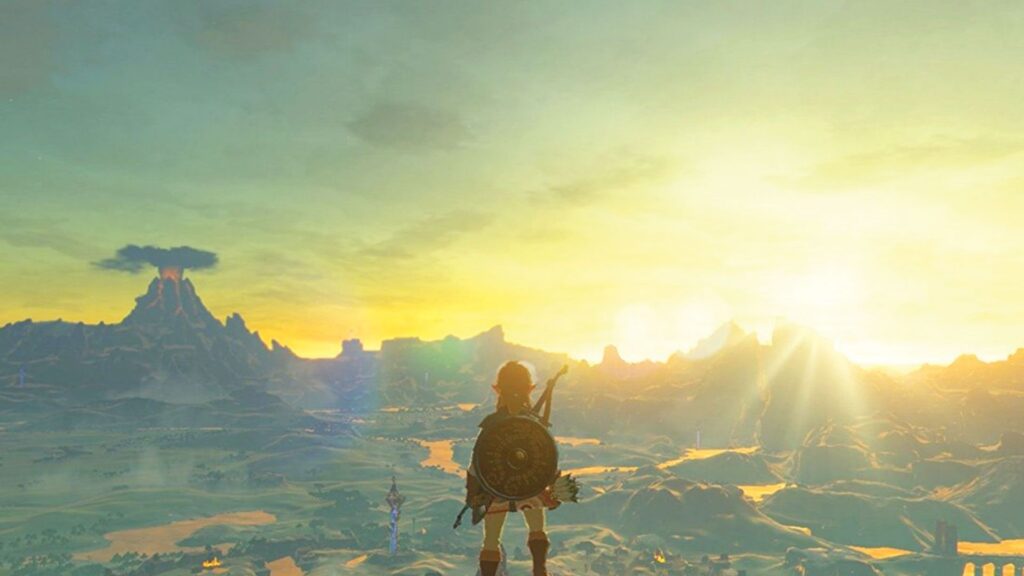 This classic game series has been completely revitalised with this new open world narrative. If you love exploring and adventuring, I found this game to be the best I have ever played.
The follow-up is probably even better, but to be honest, so only a couple of hours in, I actually find it a bit overwhelming: the sheer amount of content and freedom in Tears of the Kingdom is amazing.

A Short Hike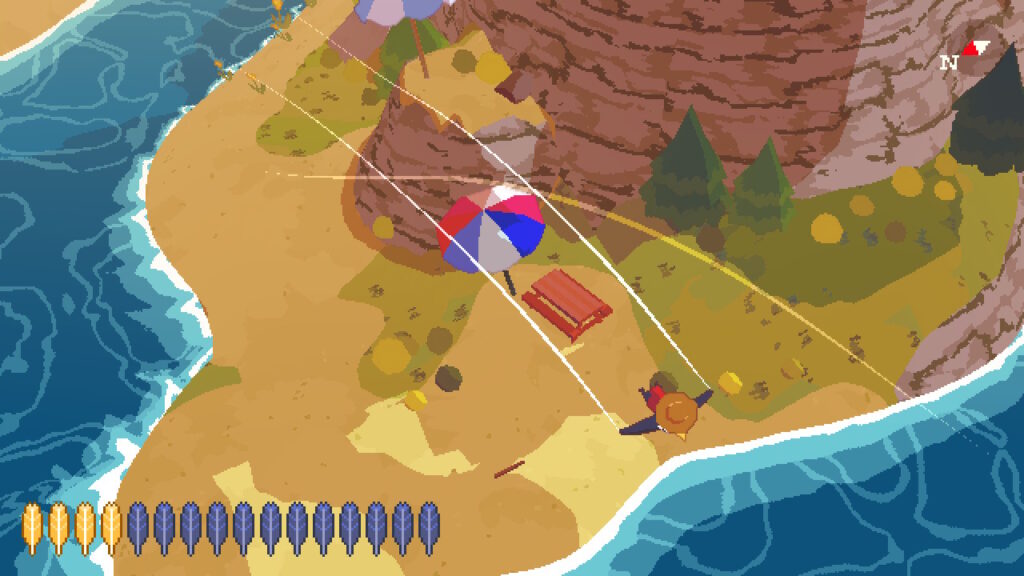 A lovely platform adventure with satisfying puzzles as you work your way to the final destination.
This short game is in the same category as Inside and Gris, in that I was eager to keep playing. This game however, is light and bright, and overall just a joyful experience.
You can reduce the size of the pixels in the in-game settings. Compare the two screenshots above to compare the resolution.

Mario + Rabbits Kingdom Battle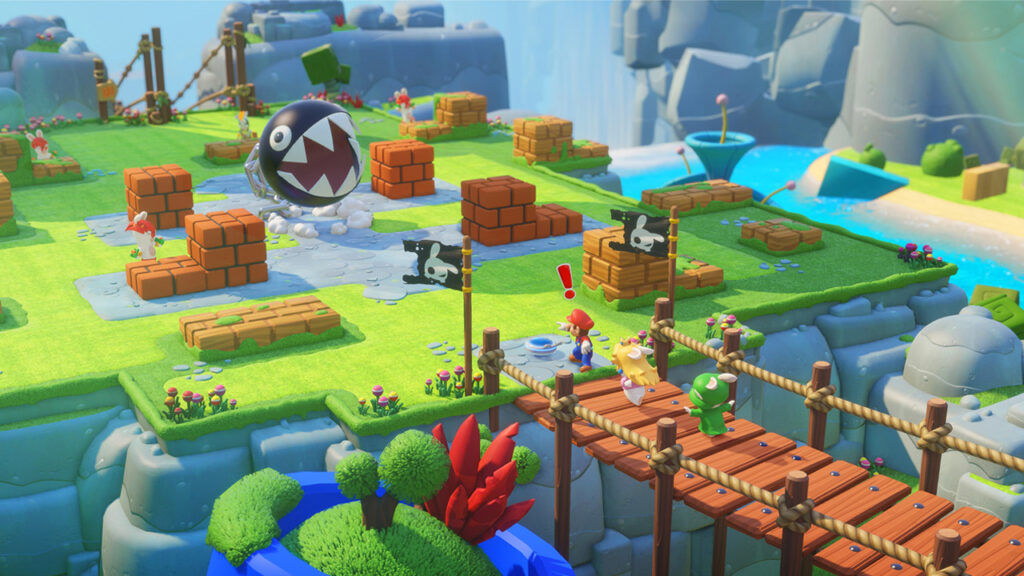 A tactical turn based action adventure, with a lot of heart and great design. The follow-up game is also available, but I still want to recommend this one. It is fun and easy to pick-up and play.

Captain Toad: Treasure Tracker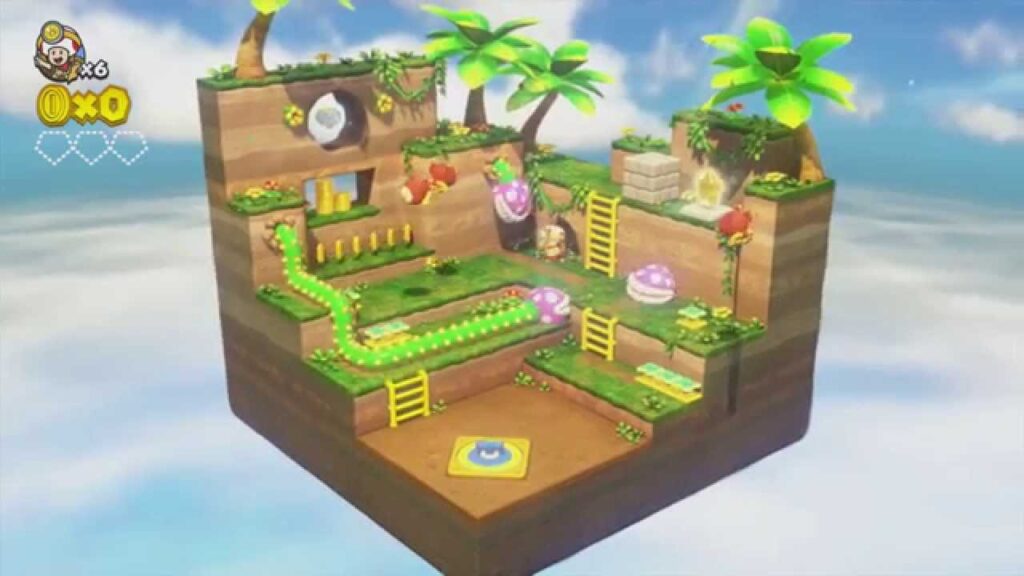 A great puzzle solving game, where each level is a small . I also recommend the additional content that is available.

Dr Kawashima's Brain Training
Among the most science based brain trainers available. It offers weekly world championships where you compete for the highest score.

Fun Together
A list of very entertaining multiplayer games to couch-play.
Bonito Days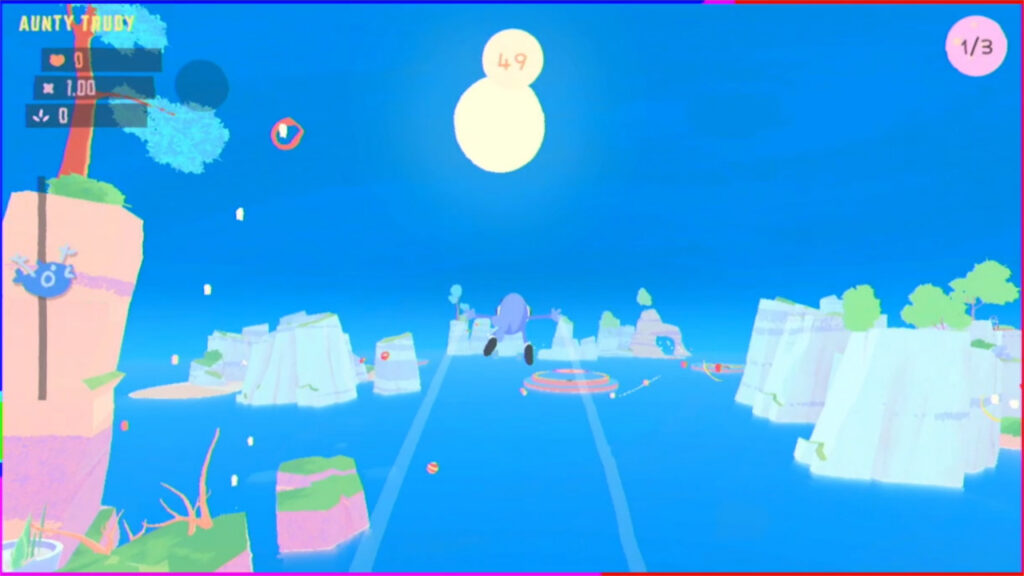 This game is such a quirky, cute and entertaining skilled-based racing game. We love playing it.
You are basically a .. bird-fish that can transform into something like a bowling ball. Each race starts with rolling downhill to gain momentum, which you then use to glide to one of the many targets in each level.
You score points by collecting hearts and bonuses while trying to avoid stalling, cause if you do, you are unlikely to reach the goal. Your landing will also score you some points, depending on where you land on the target.
The winner of each race, and the tournament, is the player with the most points.

Boomerang Fu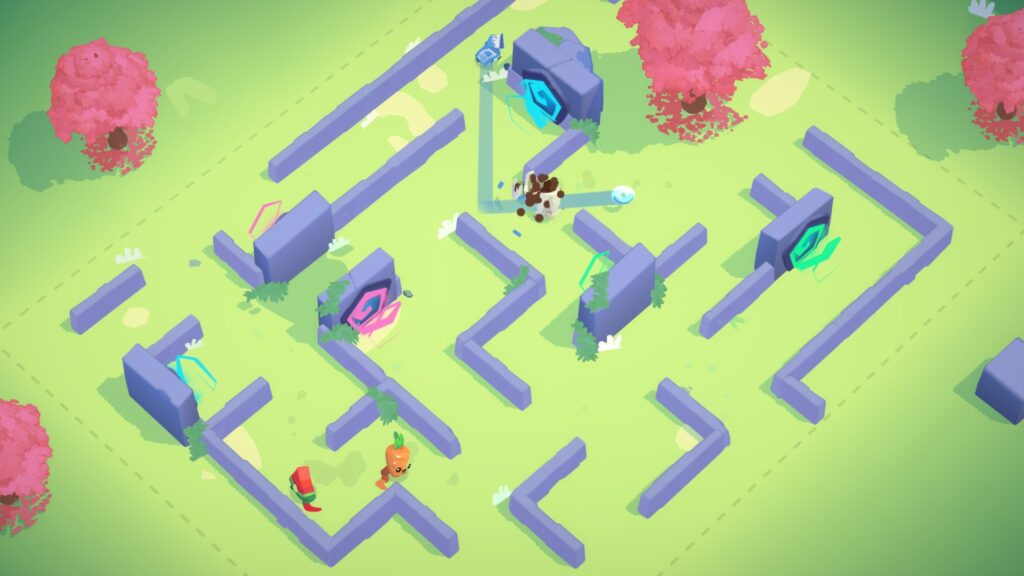 Incredibly satisfying hack-and-slash game with fruits, vegetables and beverages. Basically, you have a boomerang you can throw or slice with, to ideally chop your opponents in half.
Super smooth graphics and frame rate; it also looks and feels great. The levels are very well made with a lot of variation. The menu is a beauty. The overall attention to detail makes this game stand out.

The Stretchers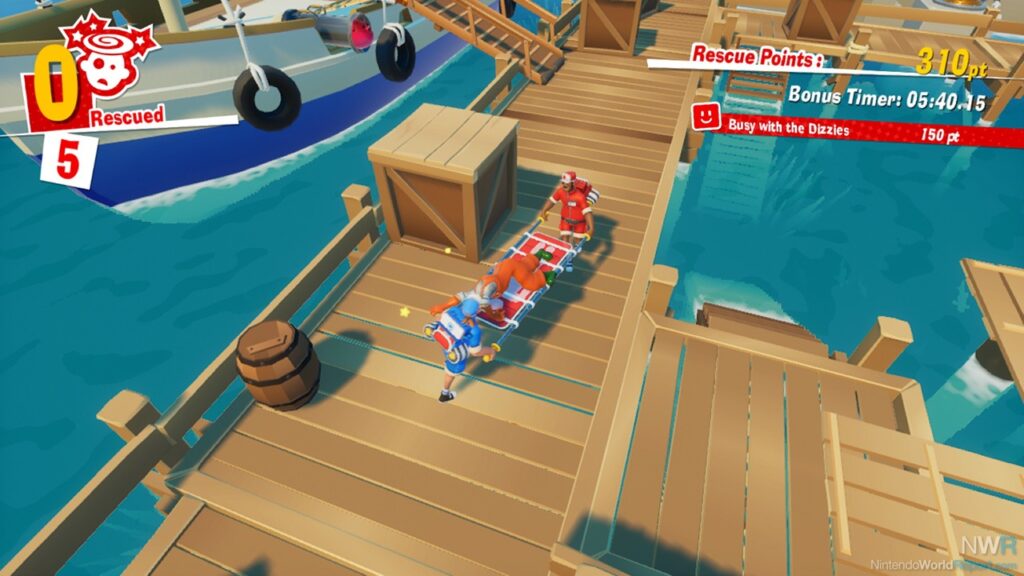 This is a two player collaborative game, that is great for kids and grown-ups. The goal is simple: drive the ambulance to a location on the map and perform a task or save some people.
The challenge is that most things require both players to work and move together, holding the stretcher, saw or other object to accomplish the task.

Mario Kart 8 Deluxe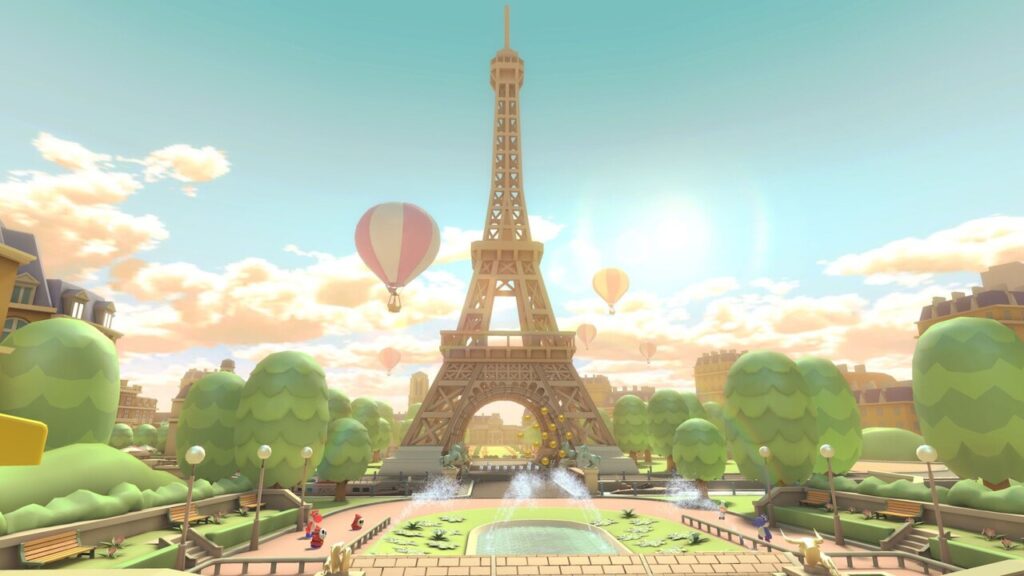 Keep Talking and Nobody Explodes

Big Brain Academy: Brain vs. Brain

Mario + Rabbits Kingdom Battle

Overcooked! All You Can Eat

Screencheat: Unplugged

Portal 2

Rayman Legends: Definitive Edition

1-2-Switch!

Everybody 1-2-Switch!

Fun Online
Splatoon 3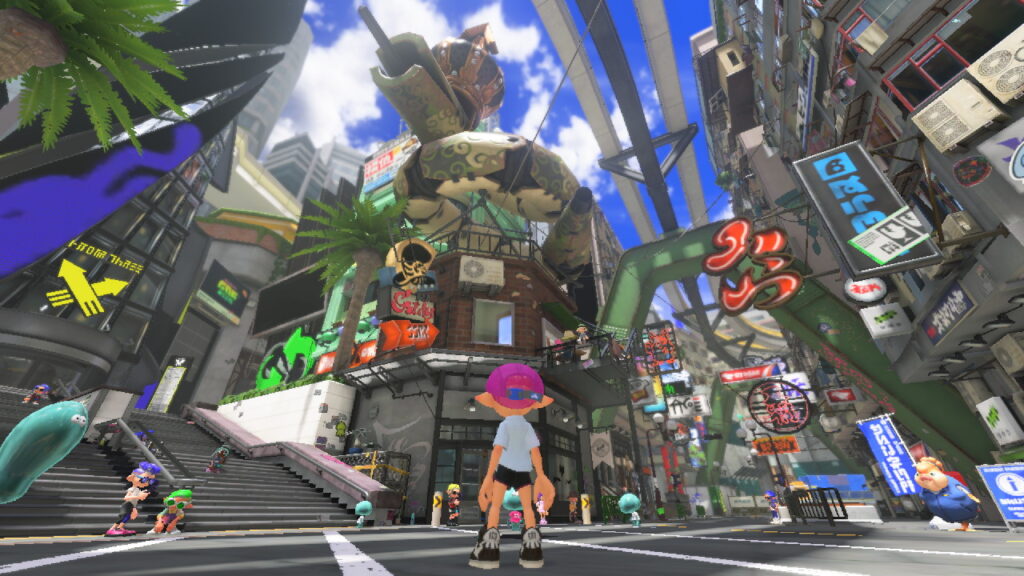 Mario Kart 8 Deluxe

Nintendo Sports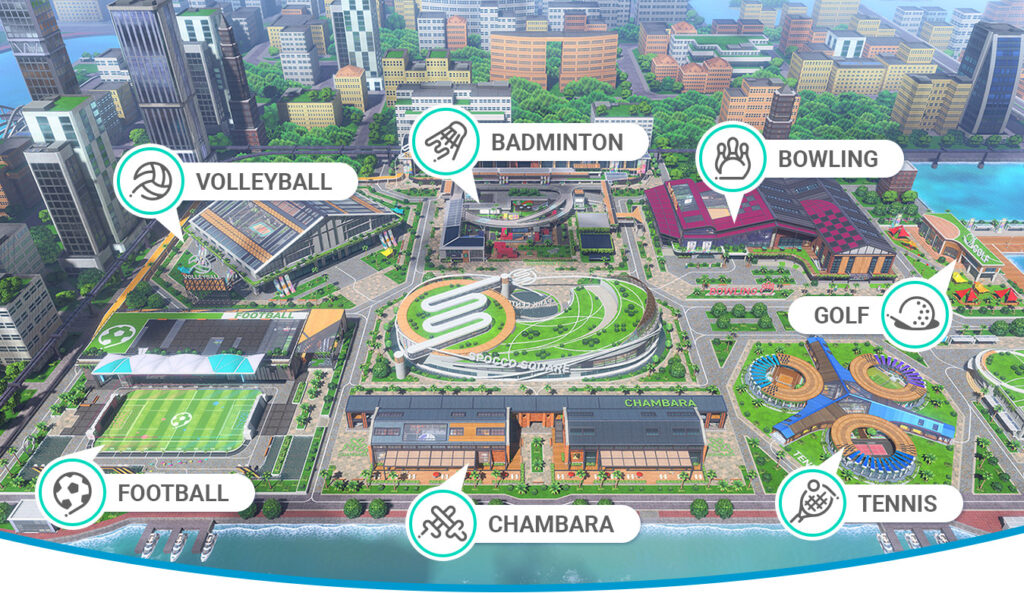 A collection of familiar sports to play with controller and motion. You swing the Joy-Con to hit the tennis ball, throw the bowling ball or swing your golf clubs. Of course, the game is very forgiving; for example you don't have to know how to play real golf to have fun.
I feel like this game is very underestimated, maybe due to Golf and other core features being added after release? Anyway, currently, Nintendo Sports is a blast for the entire family, both online and offline. Highly recommended.